COVID-19 has greatly impacted businesses and individuals globally. With the rapid spread of the virus, lockdowns and quarantines are forcing companies around the world to rethink how they get work done.
The number of companies who are encouraging their employees to work from home grows with the number of the infected: a recent survey supported that 46% of organizations started implementing remote work in March in response to the COVID-19 epidemic. This includes large tech companies such as Amazon, Apple, Google, Twitter and Airbnb, who employ hundreds of thousands of employees globally. While having employees work from home may sound like an obvious choice for businesses, for many this is easier said than done. According to the US Bureau of Labor Statistics, as recently as two years ago, only 29% of Americans held positions where they could work from home, and even less (24%) actually did.
Virtually every company will face unexpected challenges from COVID-19. Even by the most optimistic estimates, a successful vaccine for the virus is not expected to appear until next year. It is now becoming clear that businesses will have to adapt to these harsh conditions and modify their usual work format throughout the duration of this time. How will companies that are unable to transfer their employees to home offices, for some reason, handle this? How will those new to working from home adapt to unforeseen challenges? Is your company ready to meet the new reality?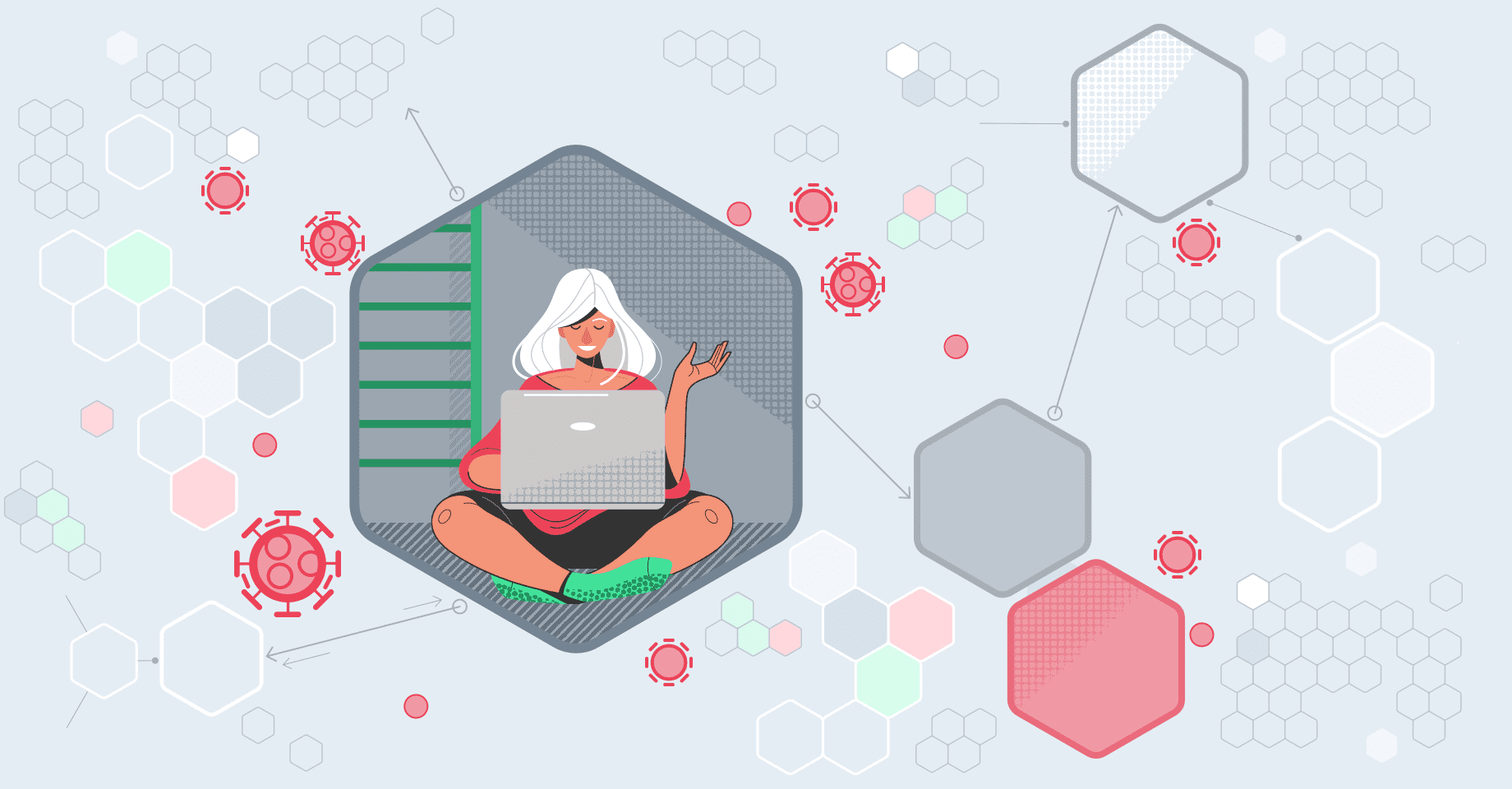 During these uncertain times, businesses need to manage both the safety of their employees and the needs of their clients.
No matter how thoroughly you plan your company's transition to remote work, you will still, almost certainly, face difficulties. Even those with "robust contingency plans" have had to test to make sure their system will work. Your company needs may range from upgrading technical equipment, to setting up remote access, learning and using new software, creating an online presence for your customers, among other possibilities, in addition to taking care of employees.
Many employees may find themselves setting up home offices for the first time, or learning new remote access software and task tracking techniques under conditions of limited communication, all while under the stress of adapting to a new home routine. From mandated self-isolation and the lockdown of schools and childcare, families are finding themselves bound together at home. These conditions can cause disruptions that inadvertently lead to circumstances such as slowdown in communication, and the need to formalize routine tasks.
To keep business running smoothly, it is important for companies to maintain interaction within their team, but business are also built on external communications. In the context of the epidemic and the general transition to online, companies have to find avenues to reach their audiences and establish effective ways of communication with regular customers and partners. Whether you need a new software solution such as a website, upgrades or maintenance to your current software, need to fulfill a certain role not currently on your team, or otherwise to be successful in a current climate, having a company in your book of contact to help with your needs or outsourcing work, can be a good option during these times.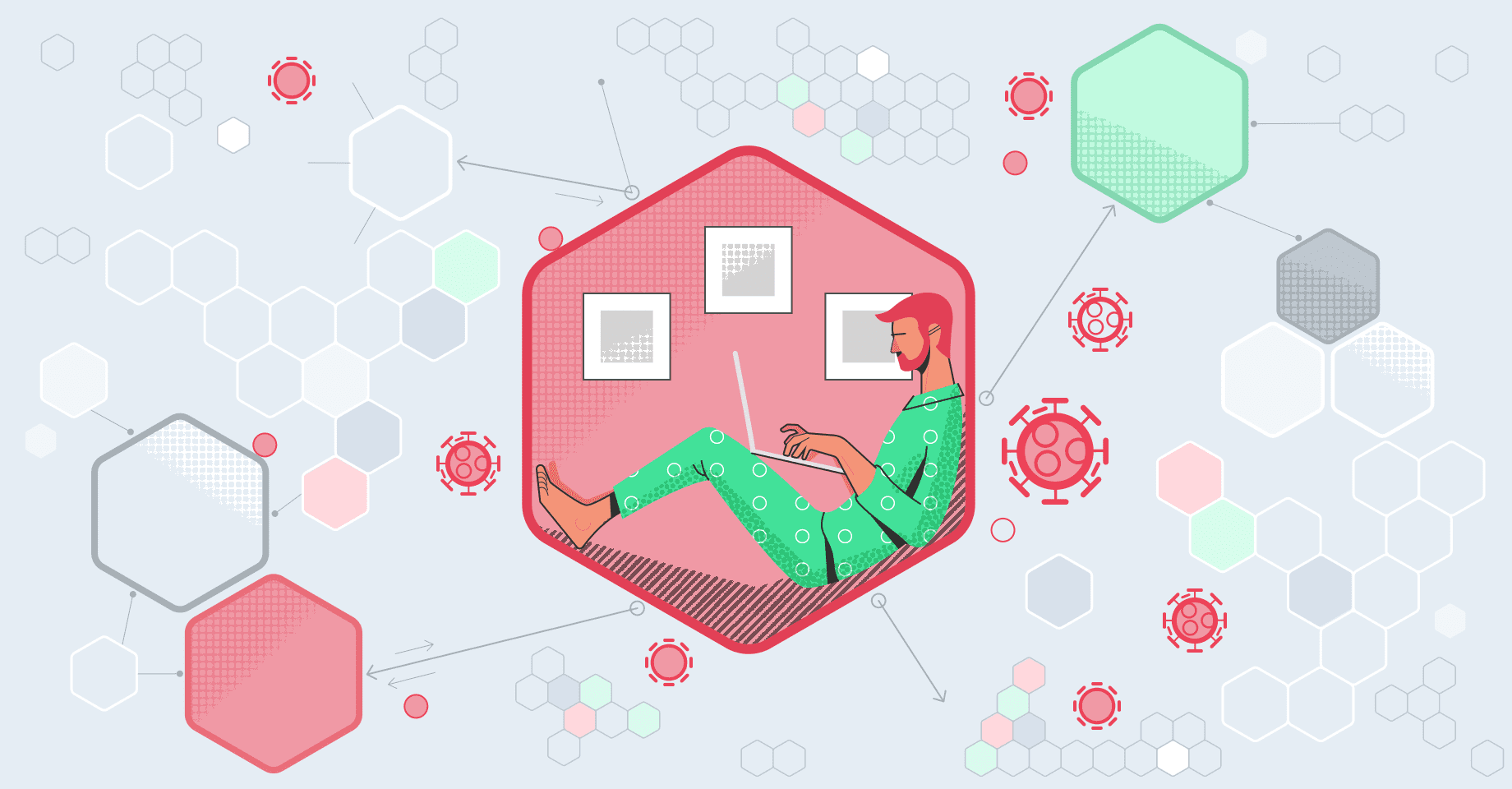 The main advantage of outsourcing during quarantine is that we take on all the challenges of the remote work, while our clients don't have to worry about it at all.
As an international custom software development company of 20 years, Mercury Development has gained ample experience working as a distributed team and have established processes to ensure high quality and productivity of work. In the face of COVID-19, with a vast number of ongoing projects, Mercury leadership made swift decisions that prioritized our services' integrity and our employees' health. After purchasing extra hardware and adding new servers with a stable VPN infrastructure (for remote access), we were able to effectively transfer over 300 employees to work remotely.
From analysis and design, to web, mobile, and IoT development, to troubleshooting, we have many customers who outsource their software development to us, located all over the world, and we have a well-established and refined online communication process with them. Adapting to various time differences, even during our standard mode of operation, our project managers and business analysts often communicate with the customers while at home rather than in the office. We are constantly connected to ensure easy and efficient communication for our customers at any time they need us.
Over our many years, we've accumulated plenty of funny stories about those  calls from working remote: meetings when you and have to deal with a child (or sometimes more than one) crying nearby, a neighbor endlessly drilling something, or taking a call while you're on your commute. Likewise, our customers also know how to keep up — calling us from the New York subway, eating donuts during the meeting (and they can't share with us), and showing us houses, children, and pets (sometimes none of which are their own).
For those new to remote work, it may seem stressful and unconventional to have these things happen, but they come with the territory and are met with grace. The conditions are temporary and eventually the situation will stabilize to where we will all get to return to our precious office routines.
The coronavirus outbreak is a difficult period for society, especially for businesses, but the way to handle it over the next few months will help us create a new format to follow in the future. Outsourcing software development is an obvious and painless way for companies looking for online points of contact with customers, and the business sphere as a whole. The creation of elastic workplaces, efficient BCPs, and distributed workforces can be an answer to uncertain times and allow employees to serve their customers better, ensuring business continuity.
If you need to create an online brand and shop, adapt your current business platform to updated mobile or web applications,  or have other software needs, Mercury Development is happy to help and you get through this difficult time as comfortably as possible: